AIM – Automated Infrastructure Management
SYSTIMAX imVision® is a sophisticated approach to infrastructure management. It combines intelligent hardware and software to provide users with unprecedented visibility and control over their network connectivity.
Through a Web-based graphical user interface (GUI), users can document and monitor the cabling infrastructure as well as track the presence and locations of all connected networked devices in real time.
The results are reduced mean-time-to-recovery (MTTR), automated change management as well as improved efficiency and productivity of IT departments — making imVision an investment that can quickly pay for itself.
Ensure tighter security throughout your network
Locate devices – and problems – on your network
Enhance change management
Simplify audits and compliance
Increase operational efficiency, uptime and productivity
Backed by CommScope's 20-year product and application warranty and 3-year warranty for active components of the imVision system
Click for Brochure | Contact TAF for more information
---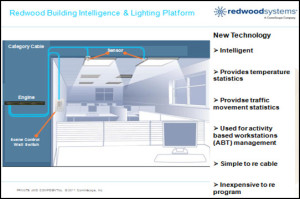 The Redwood LED intelligent lighting network solution from CommScope does much more than light your data centre work spaces. It can also reveal new efficiencies across your entire operation.
Integrated sensors that detect track motion, temperature and light levels, coupled with low-voltage dc LED lights, combines the long-term cost savings of LED lighting with an intelligent, open software-based platform that can report comprehensive data through the solution's easy-to-use software.
Redwood intelligent lighting network solution.
Fixture-level tuning to maximize energy-efficiency savings
Sensor integration provides a high-density sensor network
Includes an API for integrating sensor data into BMS
Low-voltage infrastructure is easier to install, configure and maintain
Click for Brochure | Contact TAF for more information
---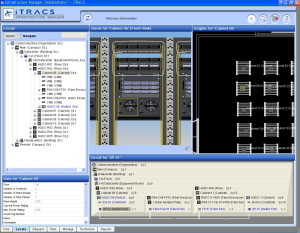 The iTRACS DCIM tool combines unparalleled interconnectivity expertise and best-of-breed visualization capabilities in an open-systems, management based platform that transcends vendor lock or proprietary constraints.
iTRACS empowers infrastructure owners and operators with a holistic, actionable insight that drives knowledge-based decision-making across the entire multi-vendor ecosystem.
Decision-makers can proactively align their IT resources to the shifting needs of the business; leverage cloud, big data, and other technology game-changers; maximize business continuity; and optimize the business value of the entire infrastructure investment.
Click for Brochure | Contact TAF for more information